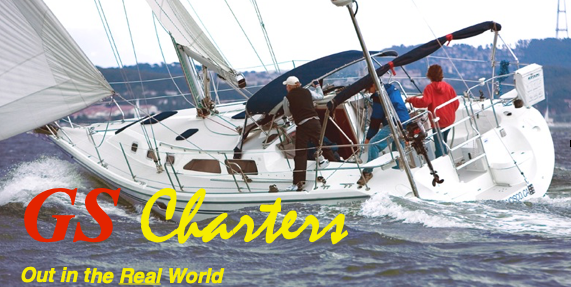 Sausalito Sailing Charters
"We Could not ask for a better experience than sailing with Rick"
" Rick was a great captain. Full of local information"
"We had an AMAZING time with you. Thanks !"
Private charters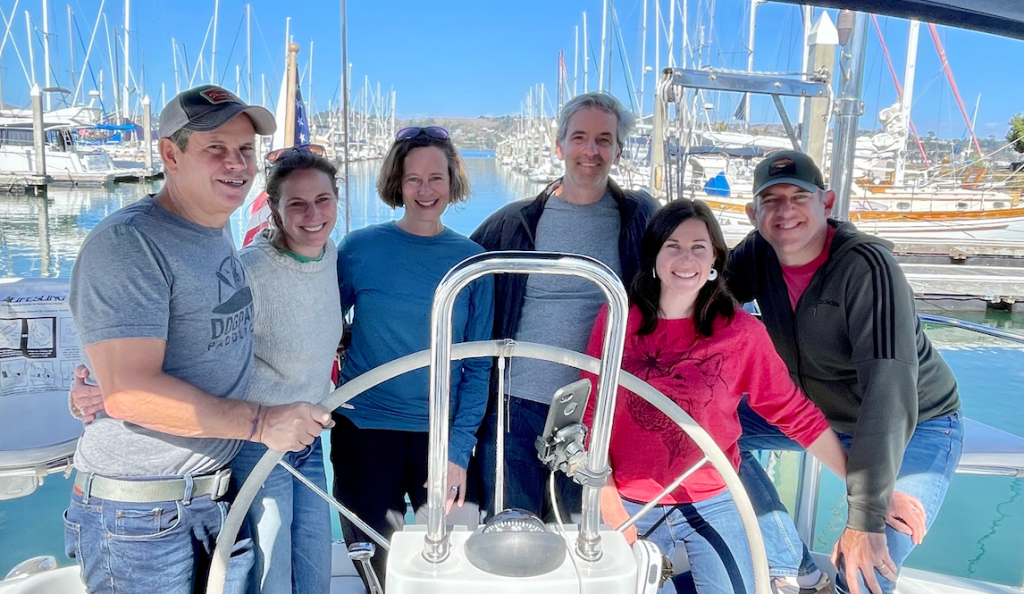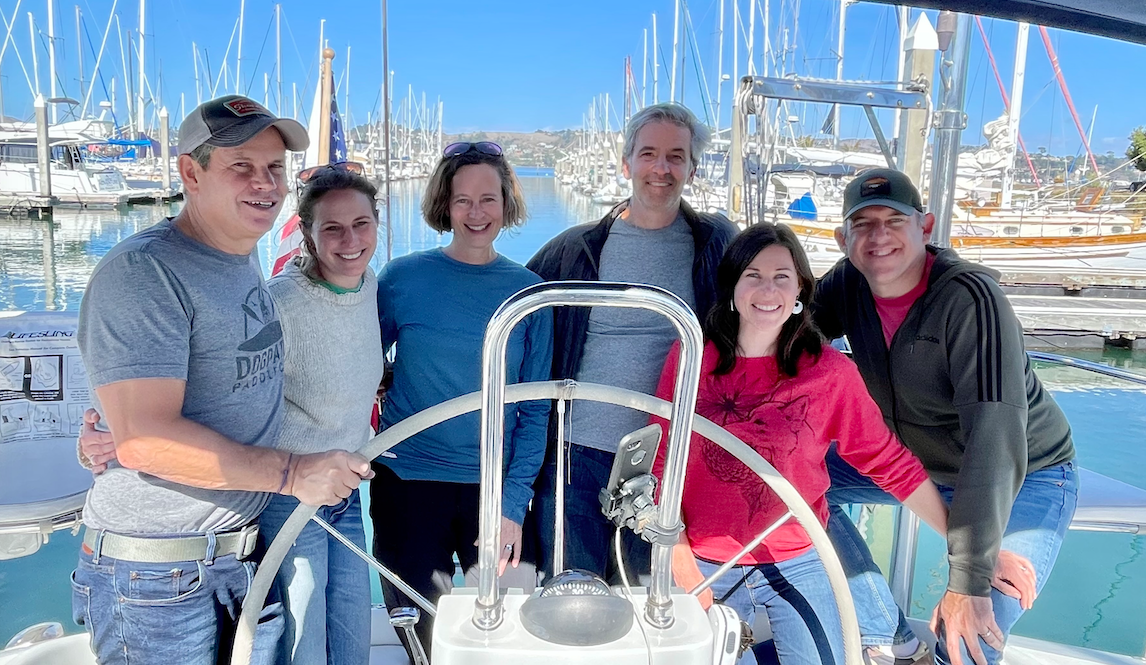 Your sailing charter on San Francisco Bay will be just your group. We take up to six passengers on Gentle Storm, a fast and roomy Catalina 42. A charter is only $200 per hour- plus you get a copy of A layer of Darkness, a crime novel set in San Francisco, written by your skipper. Or you may want the second installment of the series, China Basin.
We sail out of Sausalito, with free parking just steps from the boat. Sausalito is quite simply the best and most scenic place to begin and end your sailing day.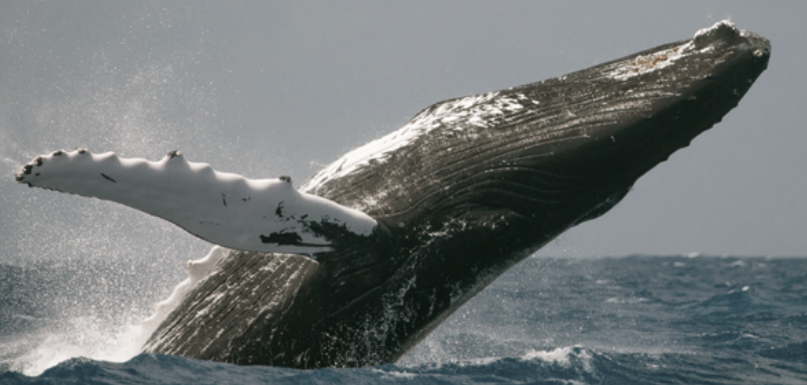 A longer day could include the half Way to half Moon Bay trip, out to where Grey and Humpback whales have been sighted. Call or email for details for this all day adventure.

Experience Gentle Storm II, a Catalina 42 sailboat- your boat for the day, where air conditioning comes from ocean breezes and the clock is set by tides. A world away from the regular grind. The world of Pelicans, Seals and Harbor Porpoises. Sailing on San Francisco bay is ……
The Real World
Want to get away from crowds? Sailing is the answer.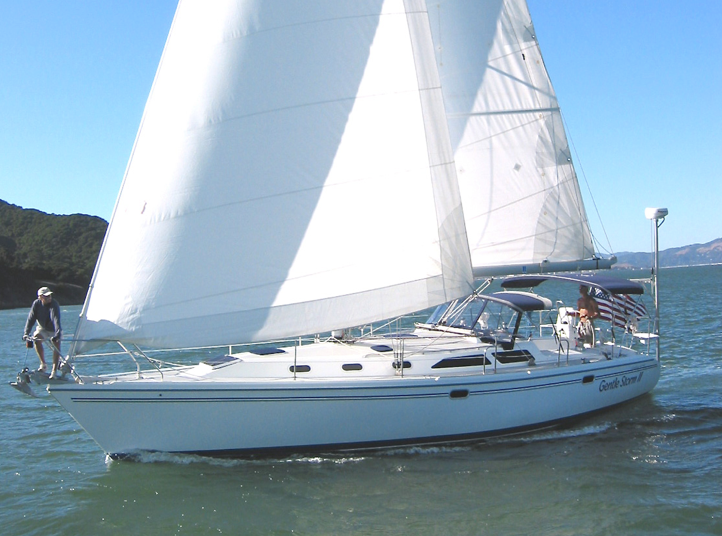 Wind conditions today,Dec 6: S winds 5-15 kt. Occasional rain in the afternoon.
We offer private San Francisco bay sailing charters, ocean excursions, office team building exercises and sunset sailing trips along the Golden Gate. more info Your skipper and owner of Gentle Storm II, Rick Niles understands that your sailing charter is more than an adventure. GS Charters is an experience in knowledgable hospitality. sailing charters Sausalito. Sailing sf bay. Sausalito sailing charters.
Think of Gentle Storm as your boat for the day.
Your Sailing Charter
You take part in sailing the boat as much or as little as you like. Your sailboat, your skipper. Depending on your preferences, trips with us can be everything from a full hands-on sailing lesson, to a sight seeing trip where you sit back, sip a glass of wine and enjoy the spectacular scenery and wildlife of San Francisco Bay.
We sail out of Sausalito, with plenty of free parking just steps away from the boat.
Call or email to arrange a charter on Gentle Storm II. If it is raining on your day, we reschedule or give a full refund on your deposit. more info. For that matter, you may reschedule for any reason.
Sailing San Francisco for more than 30 years
707 235-6295

Take a look at Rick's novels , A Layer of Darkness and China Basin, crime thrillers set in post World War II San Francisco.

Save
Save